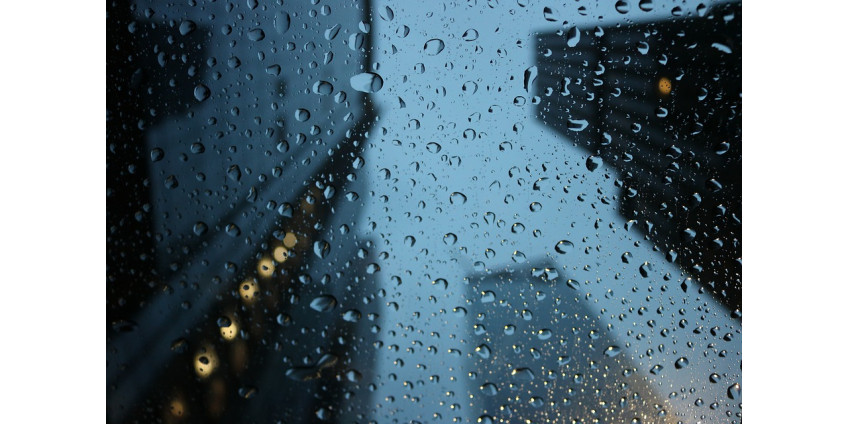 How to Weatherproof Wood for Outdoors
Posted By: John Published: 16/10/2019 Times Read: 4051 Comments: 0
The wet weather is creeping in, and autumn is finally upon us. It's time to find out how to keep our outdoor furniture and decking safe from the elements and get everything weatherproofed and ready for incoming winter. Winter can prove to be tricky with the weather as it is predominantly damp and cold, though there can also be sunshine spells too! Weatherproofing your outdoor wood can do much more than just keeping the damp off!
Why Weatherproof your Outside Wood?
There are many things you need to protect outdoor wood from that you might not even think about. Weatherproofing does so much more than just protecting wood from damp. Weatherproof treating your wood protects it from humidity, UV rays, different types of insect damage and even frost.
It's important to note that weatherproofing protects wood but doesn't make it entirely immune to weathers effects. However, applying this treatment will help lengthen the lifespan of the wood, and protect it from the worst of the elements. So, how do you weather-proof wood? Weatherproofing wood is not as hard as it sounds. It's a simple three-step process that anyone can do, and the benefits you reap are tenfold when it comes to protecting and maintaining your property.
Prime and Sand your Surface
Like most materials, priming the surface is needed. For wood, it is recommended to sand down its current surface using something abrasive like sandpaper, to remove any previous treatment and also get rid of any imperfections. Ideally, you want to make the surface as smooth and even as possible so the new treatment can take to the wood the best it can. It's also important to clean off any post-sanding debris and make sure everything is unsoiled before you begin the next step.
Choose your Treatment
The next step is to choose the treatment you would like to use after you've sanded and cleaned the wood. We would recommend a treatment that can protect wood from all kinds of weather damp, such as Hydrobar Woodbead.
Hydrobar Woodbead is a waterborne, impregnating water repellent for exterior softwood. It works by beading excess moisture on contact, allowing it to roll away from the surface, thus protecting the wood. This is one of the reasons it improves the life expectancy of softwoods and helps timbers that can be specifically vulnerable to decay stay protected.
It is recommended that you apply a second coat, while the first coat is still wet.
Make sure you are able to apply your treatment in dry circumstances and are also able to leave it to dry thoroughly for 24 hours after. This is when treatment becomes shower proof.
After Treatment
Treatments like Hydrobar Woodbead are used to treat wood to a natural finish, but if you did want to add additional paint, then it is advised to wait a few months after as the paint won't adhere to the treatment. After that, you can customise as you wish!
Here at ACS, we have all kinds of treatments and wood preservatives for timber, wood and outdoor furniture. There is something for everyone during the change of seasons, to keep your belongings and home refreshed and protected during all kinds of weather.
To read more about protecting your home in the colder weather, why not read our blog on six ways to weatherproof your home or how to prepare your home for wet weather? Have a browse through our blog for more tips and tricks!
Comments