How to Damp-Proof Garden Sheds
Posted By: John Published: 15/08/2019 Times Read: 1457 Comments: 0
We've been fortunate enough to get some lovely weather in the UK recently, but soon the tables will turn, and it's important that we, and our garden shed, are prepared for the upcoming seasons. Often a prized staple in the garden, and home to our most treasured tools, have a look at our handy guide for damp-proofing your shed.



Moisture Control
Damp proofing your shed begins before you have even put it up. One of the main causes of damp issues is the moisture in the ground. Timber and masonry both draw moisture up from the ground, leaving the moisture inside the structure with no place to escape. This is where the problems begin.
In order to prevent this, give your shed a sturdy platform, as to not give it direct contact to the ground. This substructure will prevent the shed from drawing up moisture.
Check the Roof
Whether you have a brand-new shed or a beloved one standing the test of time, it's important to check the roof. Another way moisture can sneak its way in is through the roof – rain being one of the main culprits! Check the roof for any gaps, leaks or holes that might facilitate water getting in and repair where necessary.

Shed Insulation

Insulation is one of the fastest ways to prevent damp in your shed. If dew or condensation caused by temperature changes gets into the structure, soft furnishings swell, making it the ideal home for mould. Having insulation means you can regulate the temperature more consistently, keeping warm air in and keeping cold air out. If you have the means of adding in insulation to your shed walls, then this is recommended for keeping dew at bay. Air flow is also an important part of keeping your shed damp free as it helps eliminate moisture build up when you replace air consistently.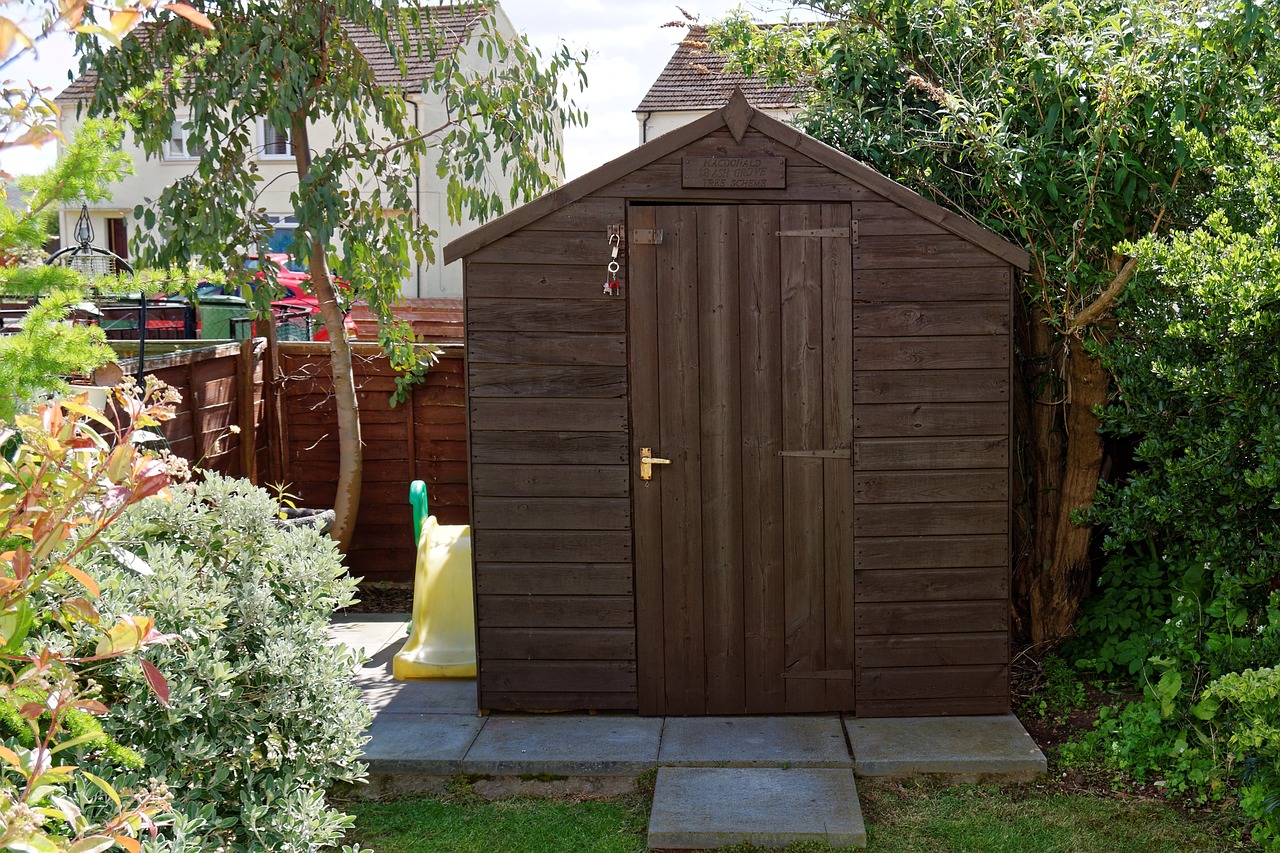 Use the Right Timber Treatment

After all the fundamentals to the structure are taken care of, it is now time to protect the other parts! Treating your timber to protect it from any further damage is just as important as all the other preventative measures. Depending on what you want to protect against, ACS has a wide range of treatments suitable for damp proofing your shed. ACS Timber Treat works by regulating moisture and is a deep, penetrative treatment. It also makes the perfect base for any other coatings or paint.
If you want more peace of mind, then you could opt for a water repellent treatment. Our Hydrobar Wood Bead is a waterborne impregnating water repellent for exterior softwood joinery. Perfect for keeping dirt and water out of your shed. Once cured, it has long lasting properties.
Paint or Coatings


If you're looking to spruce up your shed as well, and give it a new lick of paint, why not choose one that multi-tasks? There are paints that control damp issues and look great when dried.

Our ACS Anti Condensation Paint comes in white and magnolia, and operates as a waterborne, condensation control coating making your shed look refreshed and keeping it safe from water damage. It works by providing an insulating layer to keep the surface temperature above the dewpoint, which delays the onset of surface condensation. It also absorbs atmospheric moisture, releasing it as vapour when the relative humidity drops!
Products related to this post
ACS Anti Mould Emulsion Paint
£28.80 Ex Tax: £24.00
Add to Cart
Related Posts
Comments