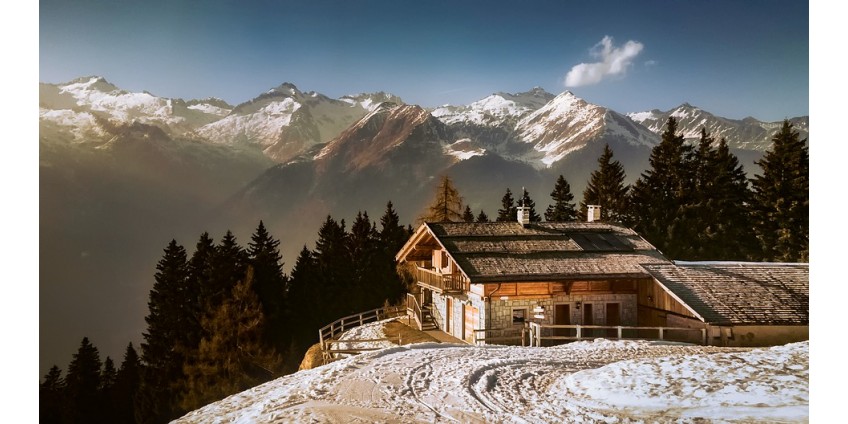 6 Ways to Weatherproof Your Home
Posted By: Sophie Published: 09/09/2019 Times Read: 868 Comments: 0
As the weather starts to turn, it's time to start thinking about weatherproofing our homes, in preparation for more wetter weather creeping in. Here are a few top tips to get your home ready.



Check Your Roof

Any roof over your head is better than none, but make sure yours is in tip-top condition so it is able to fight off any oncoming weather changes that may leave your buildings damp and cold!



We recommend getting a professional to give your roof a thorough examination in a safe way. Missing tiles are the obvious sign to look out for but checking that your aerials and other external bits are securely attached to your roof is also important. Maintenance checks such as making sure chimineas aren't blocked and to make sure there isn't any crumbling around the brick will also be important.






Clean Gutters


While you're 'up there' (we hope not literally!) checking the gutters is another crucial step. We are all aware of the damage unwanted moisture can do to our home, from as small as mould to as large as structural.




When gutters are blocked, the water flow will stop, which means it will be unable to drain away from your house properly. Checking your gutters are free and clear can save you a lot of issues and money when the weathers change, especially when it's freezing!

Insulate Your Home



Insulating your home is one of the fastest ways to keep some weather issues at bay, especially when it comes to temperature changes. This mostly helps the costs of heating up or cooling down your home when the weather turns.



Once your home has been insulated, maintenance is very minimal. If you are aware a change in weather is coming, or a season change is on its way, spot check your insulation to make sure there are no holes or gaps that can let air escape or enter.
Weatherproof Your Windows and Doors
The polar opposite of what we have been experiencing the past few months, it is now time to keep your hot air in and the cold air out! Having gaps in your windows or doors seals can be disastrous to 'staying toasty' and can also increase your heating bill by a pretty penny too.
Keep your entrances and exits gap-free, by using a 'weather sealer' to keep the weather exactly where it should be, outside. Using foam strips can also be useful as an insulator, not forgetting the variety of door draught blockers that are on the market.



Check Your Pipes




Unhappy pipes are something that can really affect your home. This is why they need some TLC for the upcoming weather, especially if freezing temperatures are on the cards. Lagging is a cheap, common option for looking after your pipes in winter, but what is it? Lagging is where an insulating type of foam is fitted around the pipe, which has a number of benefits. Lagging the pipes keeps the heat inside, it prevents condensation from settling on pipes and also, prevents them from freezing and bursting, which is the last thing you want to happen.



Paint Your Home with Weatherproof Treatments




The first thing weather comes into contact with is the exterior of your home, which makes sense to make it one of the first ports of call when protecting the inside from the outside!




Masonry waterproofing can really help keep the elements from causing damage to your external structures. We recommend using HydrobarMasonry Water Repellent as a one-stop to prevent frost and water damage, but also keeps your building protected from harmful UV rays all year round.




After the roof is all checked, tiles in place and everything secure, finish with a weatherproof treatment for that extra protection. Using HydroBar Roof Repair will keep your refurbished roof in top shape and prepared for any weather.

Here at ACS, we are dedicated to keeping your home in the best shape and have a wide variety of products that can fit your masonry or timber needs.

Have a browse through our other blogs to help your home!


Comments